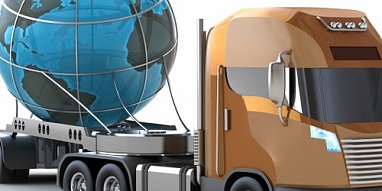 International Road Freight
International auto cargo shipment
North-South Forwarding Company has the large experience in organizing of international auto cargo shipments. We provide timely cargo delivery to all regions of Europe, the CIS countries, Middle, Central and South-East Asia (including to Iran, China and Mongolia).
Due to strict regulation of quality of each international auto shipment from Ekaterinburg to different countries, cargo shipment is made in accordance with the requirements of international Acts and Conventions DOPOG, KDPG and MDP.
Within international auto cargo shipment services from Ekaterinburg to Russia and other cities North – South Forwarding Company delivers the following categories of cargo:
• Common cargo (on autos of carrying capacity from 1 to 20 tons );
• Hazardous cargo;
• Heavy and over-sized cargo (with the use of special transport);
• Cargoes, requiring compliance with special temperature conditions;
• Bulky cargos
In addition to forwarding services, we provide the full service of foreign economic activity:
• the organization of shipment from the supplier's warehouse.
• storage at warehouse,
• customs clearance in Russia and on the territory of foreign countries,
• delivery of cargo to the consignee's warehouse